The NutriBullet Lawsuits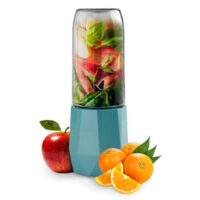 NutriBullet recently announced a settlement with a class of litigants who claimed they were injured by the device, a small blender that is typically used for making shakes. According to the plaintiffs, the contents of the NutriBullet blender can heat up if the blender is left on for more than 1 minute or the contents are already hot. This has resulted in burn injuries to customers which later became the subject of a class-action lawsuit.
NutriBullet has agreed to resolve claims related to these injuries for an estimated $10 million. They have no admitted liability in the matter, but have agreed to place warning labels on their blenders in the future advising customers that the contents could get hot if the blender is left on for more than a minute or the contents are already hot.
In some cases, the blenders got so hot that litigants reported explosions of hot contents on their skin. In other cases, the explosions created shrapnel from the plastic top resulting in cuts. Logistically, such explosions could have resulted in blindness or severe facial scarring, so this defect was a major problem for the company.
NutriBullet denied claims that their device was unsafe and maintained that customer misuse of the product is what led to preventable injuries. Nonetheless, customers are not scientists and they aren't psychic. If a product is manufactured in a way that prohibits a certain sort of use, then the customer must be made aware of that potential danger. They weren't. Hence, NutriBullet was required to pay for their injuries.
Customers are still being injured 
NutriBullets now have warning labels. Customers are advised not to mix hot liquids or leave the device running for more than a minute. In some cases, customers left the device unattended while it was blending. It will now be harder to file claims on that basis with the new warnings. However, some customers claim that they followed all the instructions precisely and their NutriBullets still exploded.
One plaintiff maintains that she followed the instructions to the letter, but her NutriBullet still exploded causing burn injuries to her face and her daughter. The woman claims she was making a morning shake with a mixture of almond milk, fruit, and vegan protein powder. The woman says that her NutriBullet was on for 30-45 seconds before she tried to turn it off. The NutriBullet, however, would not turn off. When the woman attempted to pull the plug, her NutriBullet exploded causing burn injuries.
While the warning labels have been updated, the product itself remains more or less the same. Now, customers are claiming that NutriBullets can explode after less than a minute of blending. NutriBullet states these claims violate the laws of physics and that the customers are lying.
Talk to a Florida Product Liability Attorney Today 
Halpern, Santos & Pinkert have the resources you need to take on large companies in product liability lawsuits. Call our Florida personal injury lawyers today to schedule a free consultation and learn more about how we can help.
Surce:
foxla.com/news/nutribullet-facing-more-lawsuits-claims-of-injuries-after-devices-explode-during-use