Florida Tire Defect & Rollover Accident Attorney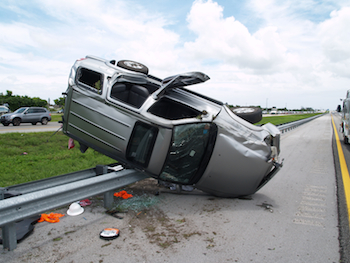 Jay Halpern, and his law firm, have successfully handled cases against almost every major tire manufacturer in the world. The engineering issues associated with a tire failure case and the vehicle dynamics issues associated with a rollover case, are very complicated and require experience, hard work, and know how. The Florida tire & rollover accident attorneys at Halpern Santos & Pinkert, P.A., P.A have a track record of results in these types of cases. The Miami Herald said:
"Coral Gables attorney Jay Halpern – [is] considered an expert in this field for winning a 6.5 million dollar judgment against General Tire in 1992 and another 4.8 million dollar award against Michelin last year…" ( click here to see article )
In 2010 Jay Halpern was involved in a tire failure and a rollover case which resulted in a catastrophic brain injury. During a hearing to approve a Confidential Settlement the court appointed Guardian Ad Litem said:
"I have reviewed this entire file, and in all of my years of practice, I can honestly say that the work done . . . was simply the most professional that I have ever seen."
The presiding Broward County Judge said:
"It was a difficult case to represent . . . and everybody did a yeomen's job and came through with a wonderful showing of what the legal system can do."
Florida Tire Cases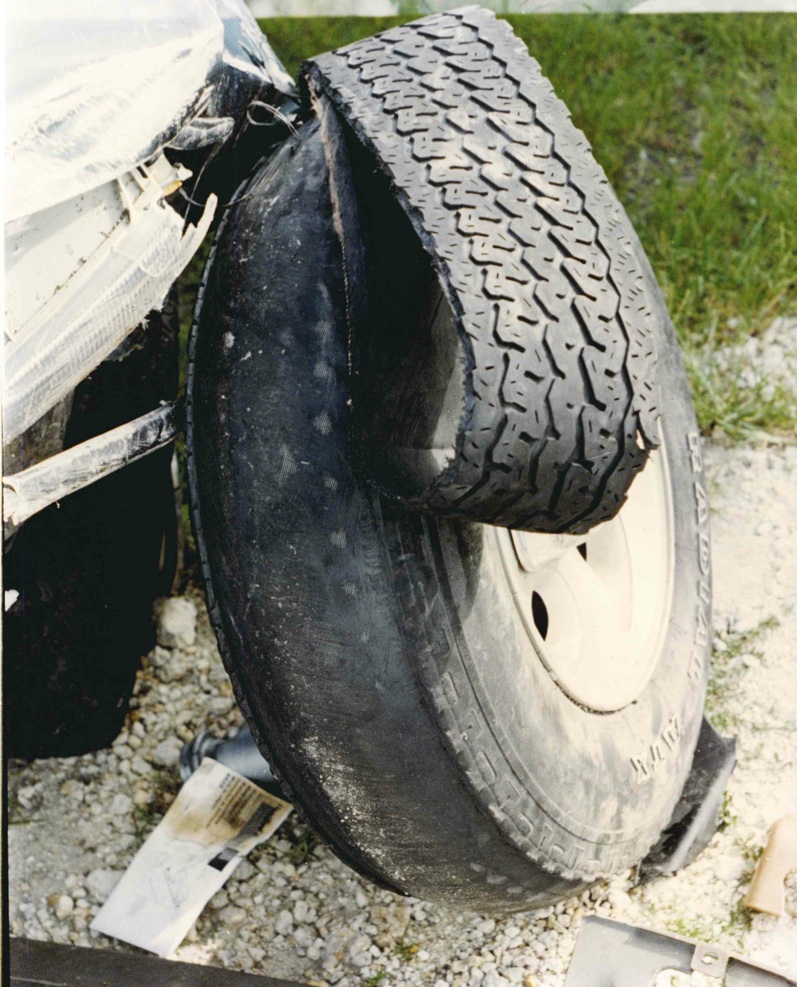 At Halpern Santos & Pinkert, P.A., we have handled different types of tire defect cases against almost every major manufacturer of tires in the world. Tire defect cases arise when a tire fails resulting in injury or death. Many tire failures are associated with rollover events or other roadway collisions which give rise to catastrophic injuries. There are different types of tire defect cases including the following:
Tire Tread Separations– A tire tread separation occurs when the top layer of tread and the outer steel belt peel away from the carcass of the tire, leaving the remainder of the tire intact but without the tread. The tread may peel away either completely or partially, but in either event the dynamics of the vehicle experiencing this type of tire failure will change dramatically and easily veer out of control, typically resulting in a rollover. Tire tread separation cases are often tragic because they usually occur suddenly and unexpectedly and at highway speeds.
Negligent Tire Placement – Tire service companies follow industry standards for the placement of new tires on vehicles. If less than a full set of four new tires are purchased, the newest and best tires are typically placed on the rear, and the best of the remaining tires are, either rotated to, or kept on the front. Tire service companies should also be on the lookout for old, recalled or improperly repaired tires and make sure that they do not remain on vehicles when there is an opportunity to remove them.
Rental Vehicles with Defective Tires – When consumers lease vehicles from rental car companies there is an expectation that the vehicle will be in good mechanical repair, including the tires. When vehicles are rented with tires that are either unsafe or otherwise defective, we have brought claims against car rental companies for their responsibility in causing injury or harm. An example of vehicles rented with unsafe tires are tires that have tread that is too low or have an improper repair in the tire which may lead to a tire failure. Furthermore, rental car companies may also be responsible together with tire manufacturers for any harm caused by a tire failure as a result of a tire defect.
Jay Halpern has tried and settled tire and rollover cases against the following companies:
Bridgestone
Continental
Cooper
Dunlop
Firestone
General Tire
Goodyear
Hankook
Michelin
Sumitomo
Yokohama
HertzTire
Kingdom
Ford
General Motors
Kia
Mitsubishi
Nissan
Toyota
and Others
Tire Verdicts
6.8 million vs. General Tire
4.8 million vs. Michelin
1.1 million vs. Continental
Tire and Rollover Settlements
Jay Halpern had successfully resolved cases resulting in confidential tire and rollover settlements in excess of 100 million dollars.
Contact Experienced Florida Tire Defect & Rollover Accident Attorneys
At Halpern Santos & Pinkert, P.A., we have experience in handling a broad spectrum of tire cases for over 30 years, including all of the types of tire cases listed above. If you or a loved one have suffered injury or harm as a result of a tire defect or tire failure, we invite you to call us so that we may analyze your case and act as an advocate in your corner.