Exactech Knee Replacement Recalled For Safety Concerns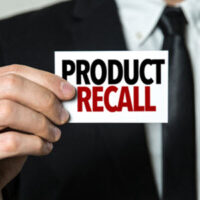 Our Law Firm is Actively Investigating Exactech Knee and Ankle Replacement Injuries
 Did you or your loved one receive a partial or total knee replacement with a device manufactured by Exactech, Inc? If so, you need to be aware of the risks and your legal rights. Two knee replacements from Exactech (OpteTrak and Truliant) were recently recalled for safety reasons. There are serious concerns that Exactech knee replacements may fail early. At Halpern Santos & Pinkert, P.A., our Florida medical device lawyers were recently retained in an Exactech knee replacement defect claim. We are actively investigating these cases. Call us now for a free, no obligation consultation with an experienced attorney.
What You Need to Know About the Recall, the Risks, and Your Rights 
Exactech is a medical device manufacturer with a main headquarters in Gainesville, Florida. Unfortunately, there are safety concerns being raised about two of its knee replacement devices. In October of 2021, the U.S. Food and Drug Administration (FDA) announced preliminary Class 2 medical device recalls for the OPTETRAK Comprehensive Knee System and the TRULIANT Knee System. The primary cause of concern is that the polyethylene plastic inserts used in these knee replacements may degrade far sooner than expected. As a consequence, patients may experience:
Early implant failure;
Pain, suffering, and discomfort;
Significant knee swelling;
Stiffness and loss of mobility;
Feelings of instability; and
Revision surgeries.
Questions are being raised about what and when the company knew and should have known about the safety risks associated with its knee replacements. The FDA began receiving reports of adverse events (early wear and failure) more than five years ago.  These product(s) have been used in one or more Miami / South Florida hospital(s).  
We are Actively Investigating Exactech Knee and Ankle Replacement Claims 
Halpern Santos & Pinkert, P.A. was recently retained in an Exactech knee replacement defect claim. Our law firm is actively investigating these cases and is interested in speaking to anyone who received an Exactech (OpteTrak or Truliant) knee replacement device between 2004 and 2022. We are handling Exactech knee and ankle replacement claims throughout Florida. 
You May Be Entitled to Financial Compensation for Your Injuries 
If you or your family member developed medical complications due to a defective Exactech replacement, you may be entitled to financial compensation for your injuries. With more than $200 million secured for our clients across our full range of practice areas, our South Florida medical device lawyers know how to get results. Depending on the nature and severity of your injuries, you may be entitled to recover compensation for:
Medical bills;
Additional surgeries;
Physical therapy;
Lost wages;
Loss of earning potential;
Pain and suffering;
Mental distress;
Disability or disfigurement; and
Loss of life enjoyment. 
Contact Our Florida Defective Medical Device Lawyers Today 
At Halpern Santos & Pinkert, P.A., our Florida product liability attorneys have extensive experience handling defective medical device claims. If you or your loved one suffered harm due to the Exactech knee replacement, we are here to help. Contact us today to set up your free, fully confidential initial consultation. From our office in Coral Gables, we serve communities throughout South Florida.
Resources:
accessdata.fda.gov/scripts/cdrh/cfdocs/cfRes/res.cfm?ID=189266
accessdata.fda.gov/scripts/cdrh/cfdocs/cfres/res.cfm?id=189263