3M Pays $5.5B To Settle Claims Related To Defective Military Ear Plugs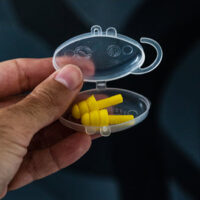 3M Co. has agreed to pay plaintiffs $5.5 billion for allegedly selling the U.S. military defective combat earplugs. The amount of money paid in the settlement is roughly half of what financial analysts believed that 3M would have to pay if the case went to trial. Service members alleged that the earplugs were defectively manufactured and designed and did not adequately protect the hearing of servicemembers. 3M lost 10 of 16 trials related to the earplugs in various districts across the United States. In a recent trial tried in Florida, 3M was ordered to pay $77.5 million to a veteran who lost his hearing while using 3M earplugs.
In this article, the Florida product liability attorneys at Halpern, Santos & Pinkert will discuss the lawsuits filed against 3M over their defective earplugs.
3M loses numerous lawsuits 
3M has lost numerous lawsuits related to their defective earplugs. These lawsuits claim that there was an implied breach of warranty and 3M made false claims in relation to marketing the earplugs to the U.S. military. Several service members lost their hearing due to the defective earplugs and they have filed lawsuits against the company related to their permanent hearing loss.
One verdict here in Florida resulted in a jury verdict of $77.5 million on behalf of the plaintiff. In that case, the plaintiff tested weapons for the U.S. military and claimed he lost his hearing and developed persistent tinnitus (ringing in the ears) as a result of doing so with defective earplugs.
Thousands of lawsuits filed against 3M were consolidated in a multi-district litigation before a federal judge here in Florida. The lawsuits claim that 3M knew that the earplugs were too short to work effectively and that the company failed to warn the U.S. government or servicemembers about the defect or take steps to correct the issue. Instead, they continued to sell the product to the military and caused untold damage to servicemembers' ears.
3M attempts to discharge its debts in bankruptcy 
3M tried to split its company in half with the liabilities related to the earplug case taken over by a new company it had fabricated out of thin air. The company sought to reduce costs related to its defective earplugs by creating a company that would take on all the liabilities resulting from the multidistrict litigation. A court prevented 3M from moving forward with the strategy as it would be tantamount to bankruptcy fraud. As an example, it would be similar to an individual creating a new identity for all the debts they owe and then transferring those debts to the new identity. A bankruptcy judge threw out the case and prevented 3M from employing the strategy. Meanwhile, many service members have lost their hearing due to 3M's defective earplugs.
Talk to a Florida Product Liability Lawyer Today 
Halpern, Santos & Pinkert represent the interests of those who have been injured by defective products. Call our office today to schedule a free consultation, and we can begin the process of recovering damages related to your injuries.